Pawn a Classic Car
Thinking "Pawn My Classic Car?"
We're often asked by customers "Is it possible to pawn a classic, vintage or antique car?" and the simple answer is Yes … we provide loans on classic, vintage and antique cars at our central Sydney location of Parramatta.

Whether you have a Ferrari or Rolls Royce, Aston Martin or Porsche, Bentley or Mercedes-Benz, Range Rover or Lamborghini, Koenigsegg or a Bugatti, classic cars hold a great deal of value.
But it's not just the luxury brands we loan on, we also loan against classic Holdens (HDT etc'), classic Fords and a wide range of other classic cars and rare vehicles, including American muscle cars. For more information please click here >>
Loans on the value of your classic, vintage or antique car allow you to unlock the value of your vehicle without having to sell it. Securing a loan against your classic car with us is easy. And you can rest assured that your vehicle will be in great hands throughout the loan period.
How We Value a Classic Car for a loan
When helping our clients take out loans on valuable classic, vintage and antique cars, there are various things we look for, including the manufacturer, model, and mileage, as well as the originality, overall condition and potential investment. We also look for markers of prestige, plus any provenance, such as registration documents for the car and registration plates. All of these factors – when taken into consideration simultaneously – help us to come up with a valuation.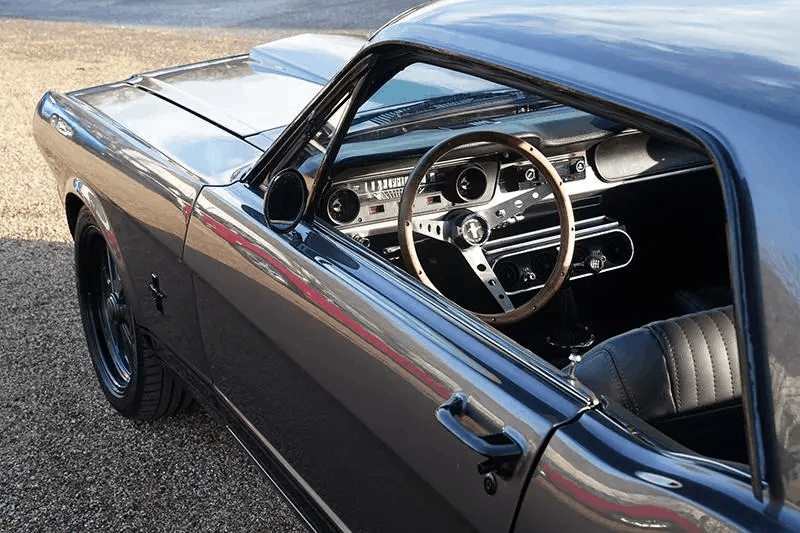 In order to provide you with an accurate valuation we will need to know the following information:
Ownership history. How long have you owned the vehicle and what do you know about its prior history? Is there an interesting and verifiable provenance associated with your car?
How would an objective viewer assess the vehicle's condition? Is it concourse or needs some work?
Has there been any restoration work? If so, when and by whom?
Do you have the service history?
Note: A valuation for a pawn loan is not a 'market valuation'. It is a valuation exclusively for our own purposes and is not public. In most circumstances a pawn loan valuation will be significantly less than a market valuation.
We Offer a Discreet & Flexible Service
We understand that financial arrangements of this type can require discretion. We communicate only by email and phone with the named borrower. In certain circumstances we will be happy to come to you. We understand that most classic and vintage cars cannot be driven hence we provide a logistical transport service. If you require assistance, we will pick up the car by specialist un-marked transportation and transport your car to our storage facility, at an additional cost.
Safe & Secure Car Storage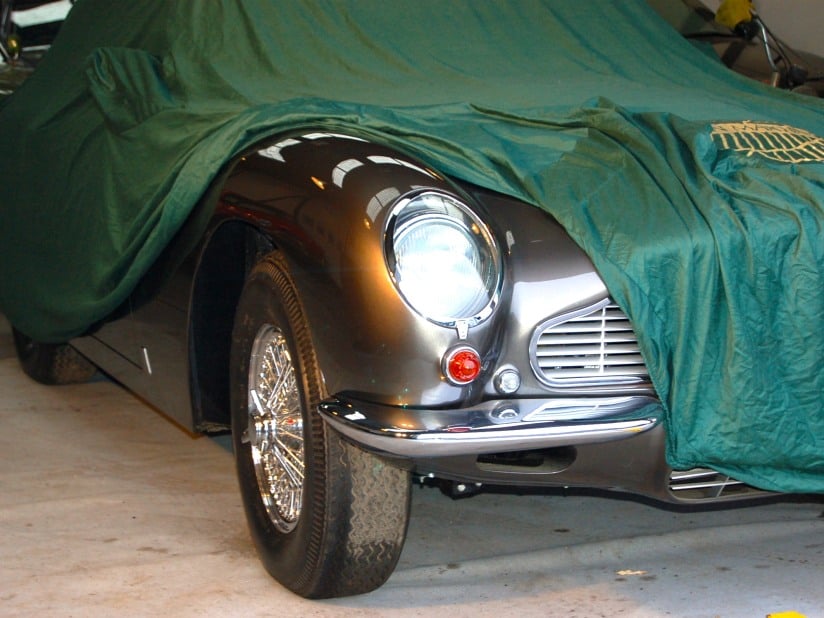 Whilst your car is with us, it will be subject to the utmost protection and specialist care. All our facilities are fully insured. In certain circumstances where required the vehicle can be stored in a dehumidified, temperature-controlled environment at the owners expense.
Every car will receive ongoing care throughout it's time in our storage. It will not be driven or used during this time and processes are in place to help give you peace of mind throughout. When you have repaid your loan in full, you will be free to pick up your car or we can return the vehicle in the exact same condition by specialist un-marked transportation, subject to an additional cost.
Same Day Completion
We can complete your application, appraise your car's pawn value, and take it into our safe and secure storage facility the same day, if required.
Loans From $10,000 To $250,000
We provide cash loans against prestige, classic and vintage cars from $10,000 to $250,000 with funds transferred the same day to your preferred bank account.
Unlock Up To 70% of the Car's Equity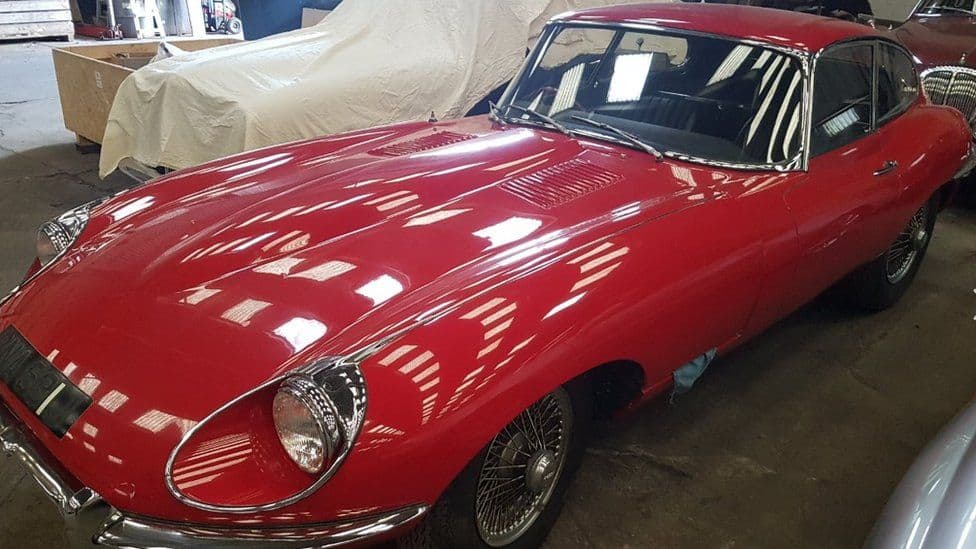 Most classic cars are rarely driven. In a sense, the car's equity might better be utilised in working cash; while continuing to grow in its value. Nothing could be worse than having to sell your classic, vintage or antique car to get cash for the short term.
We can release up to 70% of your car's trade valuation based upon an our market appraisal. It is worth noting we usually offer a higher loan-to-value against prestige, classic and vintage cars compared to most other pawnbrokers.
No Credit Checks Required
We offer a discreet and confidential service. No one else need know that you have pawned your classic car. Your privacy is our primary concern. We can release the equity in your car without the need to consult or report to any credit reference agencies or similar organisations. Your personal information will always remain private and confidential. As we are lending money against your assets, your credit score is not relevant to the decision to lend.
No Impact on Credit Score
If in the unfortunate event, you were unable to repay the back the loan, it would have no material effect on your credit history as we have no legal requirement to report this to credit reference agencies. You can walk away from the loan, we then sell the car to achieve the open market value and transfer the excess funds back to your account.
Is Your Car Subject to Finance?
No problem, we can still lend against cars with outstanding finance, providing the finance is cleared from the proceeds of our new loan. Though, our due diligence processes could mean that the loan process might take up to 24 hours.
Get in touch with us today
Get in touch with us today to find out how much you can borrow against your classic, vintage or antique car. We pride ourselves on being able to work with a wide variety of classic vehicles, offering high-value loans quickly and easily for clients seeking to release capital instantly. There's no need for you to commit to a quick sale on your vehicle, which will no doubt mean selling it for less than it is worth. Instead, when you pawn a classic car, you get to keep your pride and joy permanently.
Interest rates are calculable on a monthly basis and will be fixed for the loan contract period at the time the contract is made. The interest rate we will charge you will depend on a range of factors, including as to the amount being borrowed and value of the goods being pawned. This is called the 'loan risk ratio'. The higher the risk to the pawnbroker, the higher the interest rate. See more in the FAQ's section below.
We're conveniently located in Parramatta, Sydney. Just phone us to make an appointment to bring your car in, or alternatively we will come to you.
U-Pawn is a high-value collateral lender specialising in pawning Cars | Motorcycles | Boats and Trucks. From time to time we also pawn Heavy Machinery | Recreational Vehicles | Caravans |Trailers | Farm Equipment and even Aircraft.

U-Pawn Pawnbrokers Licence 2PS24535 (NSW)
Frequently Asked Questions
To learn more about our pawn loans please visit our FAQs page by clicking on the button below: