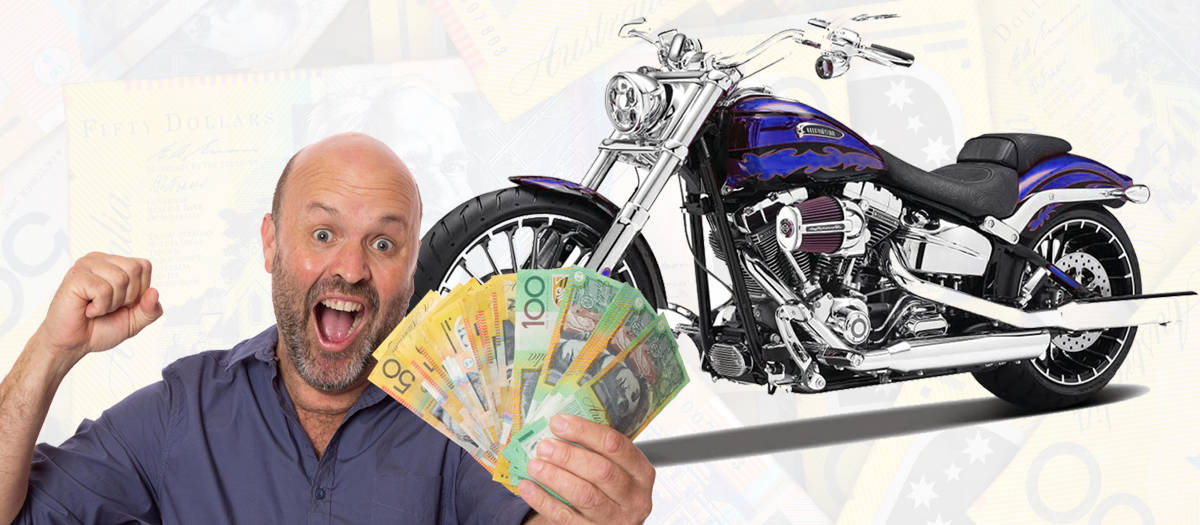 Upawn - pawn a car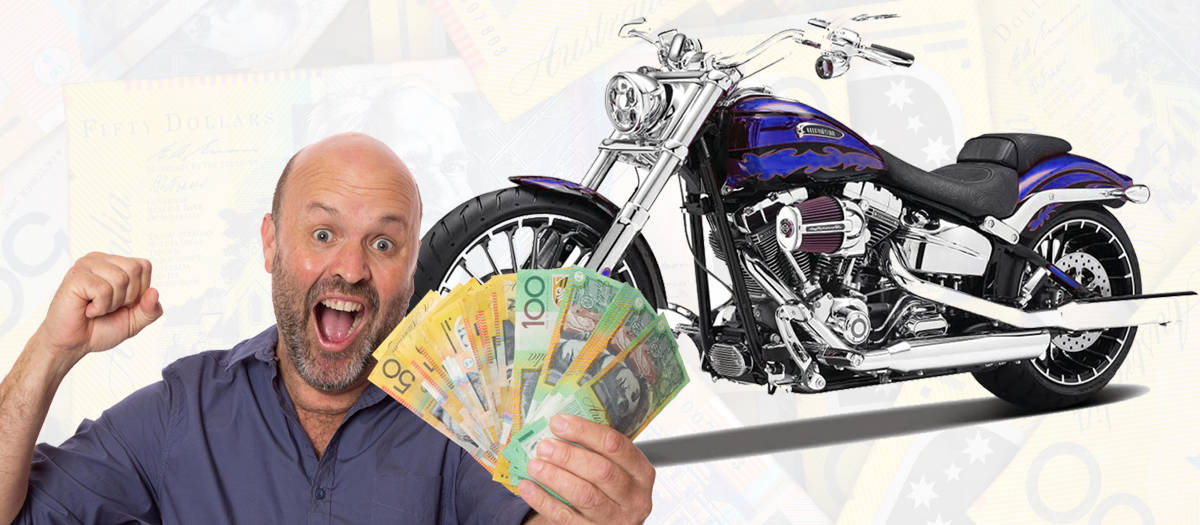 Cash Loan Against Motorbike
U-Pawn – 💰 Fast Loans to

$30,000


Sydney's leading Motorbike Pawn Shop

👌 No Repayments First 3 Mths
People often ask can I get a loan against my motorbike? … the simple answer is Yes!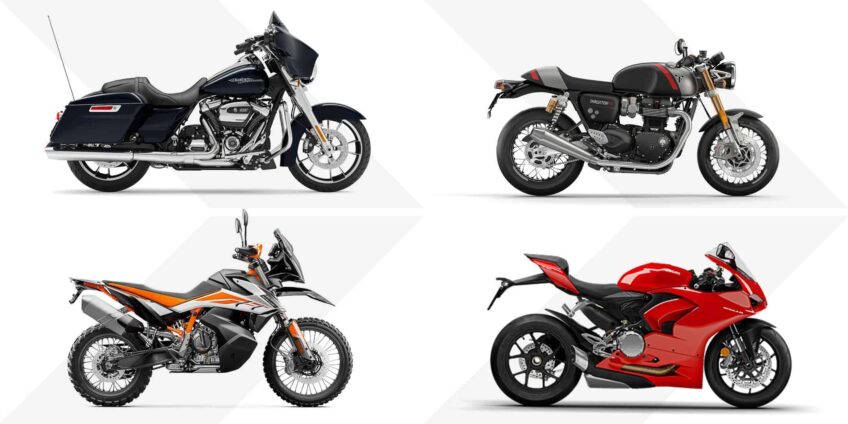 Getting a loan against a motorbike can be a good way to borrow money using it as security for the loan.
By far the simplest and easiest way to get a loan against a motorbike is to pawn it. There are No applications – No credit rating checks – No upfront fees – No waiting around for an answer and No explanations why you need the money or what you're going to do with it.
Just about anyone over the age of 18 years can qualify for a pawn loan against a motorbike, as long as they:
own the motorbike;
are at least 18 years of age; and,
have sufficient identification.
Simply Phone Us ☎️ 1300 205 558 or fill-out our Online Enquiry Form and we'll call you. Better still, we can come to you to offer a free loan-value appraisal.
Quick Cash when you need it

$$
A motorbike (or as some people prefer 'a motorcycle) is often one of our most valuable assets. So, utilising a motorbike's value to secure a cash loan can be a great way of putting them to work financially. Indeed, using your motorbike as collateral for a loan is the easiest way to get a quick cash loan.
Loans on used motorbikes
Most of our clients already own their motorbike, so by definition, their motorbike is a used motorbike. Unlike most large financial institutions like banks, we provide loans on used motorbikes by pawning them. The amount we will loan on a used motorbike depends on its age and condition. Generally, the more the motorbike is worth the more we can loan on it.
We loan against most types and makes of motorbikes, for example:
Sports Bikes
Dual-Sports
Naked Bikes
Cafe Racers
Adventure Bikes
Modern Classics
Scramblers
Electric Bikes
Touring Bikes
Cruisers
Choppers & Harleys
Custom Bikes
Trail Bikes
Dirt Bikes
Scooters & Mini Bikes
Quad Bikes – ATV's
We also Specialise in Loans against
Popular European Motorbikes
I.e; Aprilia – BMW – Cagiva – Ducati – KTM – Moto Guzzi – MV Agusta – Triumph.
Quick Cash in Minutes $$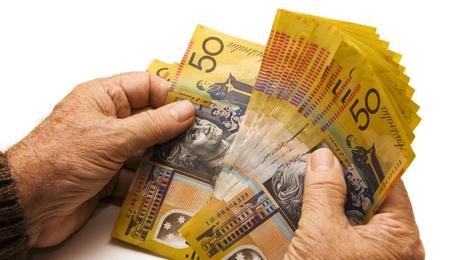 Once we assess and verify your motorbike's ownership – its registration and history – and your identification – we will let you know how much we will loan against your motorbike • the interest rate we will charge you • and the final terms of the loan.
We don't do credit checks
Our loans against motorbikes are secured by the motorbike itself, so no credit rating check is needed. This can have a number of advantages:
People with poor credit such as missed payments can still borrow when they need it;
Those with no credit history who may have been turned down before can usually get a loan against their motorbike;
There's no record of this loan on your credit file, so you don't have to worry about it impacting future or other applications for credit;
Those who may find it hard to be considered for credit such as the self-employed, or people who claim benefits and part-time workers can still get a loan against their motorbike;
You don't need to worry about doing lots of paperwork or dealing with a long application process.
Note: See more in the FAQ's section below
To get a pawn loan against a motorbike you will need to have:
Acceptable identification
Your full name;
Your current address;
Your date of birth; and
Your signature.
To see a complete list of acceptable I.D. please see the FAQ's section below.
Proof of your ownership
Registration Papers (if applicable);
Sales Invoice; or
other acceptable proof of purchase to prove your ownership.
We're located in
Parramatta

Sydney
We can also come to you, just ask!
U-Pawn is a high-value collateral lender specialising in providing pawn loans against Cars | Motorcycles | Boats and Trucks. We also loan against Machinery | Recreational Vehicles | Caravans | Trailers | Farm Equipment and even Aircraft.

Please visit the relevant page for any  asset you want a loan against:
Frequently Asked Questions
Can I use my motorbike as collateral for a loan?
Absolutely Yes – Essentially, a secured loan is a loan backed by collateral, usually assets of a tangible value owned by the borrower. The idea behind a secured loan is that the lender's risk is secured by the collateral loaned against. A good example is a homeowner borrowing against the equity in their home. Of course, borrowing against your home usually requires an extension to be made to any existing mortgage or the creation of one. This usually requires a lot of paperwork, additional fees and taxes, and can take quite some time to arrange; though, interest rates on 1st and 2nd mortgages are relatively low because loan-to-value ratios are generally set quite low. We call these risk-averse loans.
But, if you need a small cash loan or even a large one quickly, you can get a secured loan against your motorbike by pawning it. Basically, you use your motorbike for a loan; in this process, we secure the loan against your motorbike to a value calculated on its market value. Because the values of motorbikes fluctuate, loan-to-value ratios are less than what might be offered on a home used to secure a loan. The advantage of being able to get a secured loan against your motorbike is that it is virtually instant and paid in cash. Additionally, we do not do credit checks – there are no upfront fees required – you don't have to fill out any applications – you don't have to wait around for an answer – you don't have to disclose to us your financials nor do you have to tell us what you want the loan for. Getting a secured cash loan against your motorbike is a great way to get a quick cash loan to tide you over. It is also worth noting that if you are borrowing for business reasons the interest might be entirely tax-deductible.
Can I get a loan against a motorbike with a bad credit rating?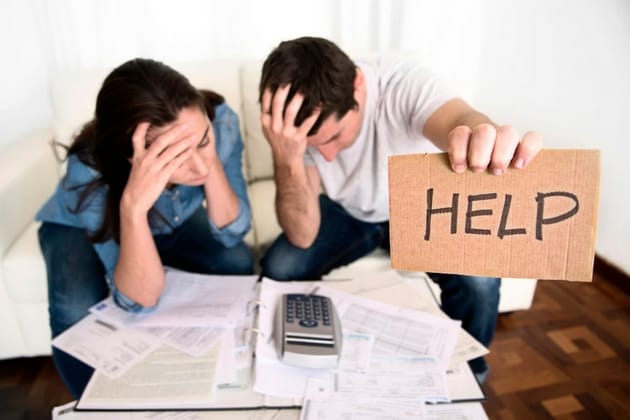 The short answer is Yes. People often ask us, does a bad credit rating matter? Your good or bad credit rating is not a reflection in obtaining a cash loan from us because you are pledging your motorbike as collateral for a loan by handing it over to us until your loan (and any interest due) is repaid in full. This is the essence of pawning as you are using your motorbike as collateral for a loan.
Indeed, if you need quick cash or if you have a bad credit rating you may struggle to find a loan company willing to take the risk of lending to you on short notice or at all. Perhaps your credit cards are maxed-out; unless you have a standing line of credit with a bank like an overdraft or a mortgage drawdown facility you might struggle to get a loan quickly; that's why getting a loan against a motorbike by pawning it is often the best way to get a quick cash loan. The great thing is, you can borrow money that you need right now by getting a pawn loan against your motorbike for any reason.
Besides, credit checks aren't always the best way to find out if someone is suitable for a loan. There can be many reasons why people have a bad credit rating, from not being on the electoral roll to being financially linked to someone with poor credit, so borrowing against your motorbike's equity can be a good alternative in these situations. Learn more about bad credit loans >
Is there a minimum loan period?
No – many of our customers need a loan for just a few days or a few weeks to get them over a financial hump or they might be having to put their financials together to arrange a traditional loan. Many self-employed people don't have their books right up to date and it might take their accountant a few weeks to put in order to present to a bank. A loan against your motorbike can tide you over during this period. Our pawn loans are set for a 90-day maximum period and can usually be renewed if a bit more time is required.
Do you do small loans?
Yes – our minimum loan against a motorbike is $1,000. Generally speaking, your motorbike will need to have a wholesale market value of at least $3,000 for a loan of that size. Most of the loans against motorbikes that we make average between $5,000 and $10,000. Some customers need a small loan to pay an urgent bill while they are waiting on a payment from elsewhere.
How much can I get a loan against my motorbike for?
Ultimately, it depends on the value of the motorbike you want a loan against. It will be unlikely you could borrow the full value of the motorcycle from any lender. As a specialist motorbike pawn shop, we keep the motorbike as collateral for the loan so, thus its market value is very important to us. Accordingly, we use valuation experts to get a fair market value for your motorbike, so you can be sure you're being quoted a fair price. Usually, but not always, we will lend about 60% to 70% of its value. We pawn just about all makes and models of motorbikes, whether it's a Harley or a trail bike, as long as it meets our criteria, you can borrow against it.
Loans are available from $1,000 to $30,000. In some cases, we will consider lending more.
Do I have to sign my motorbike over?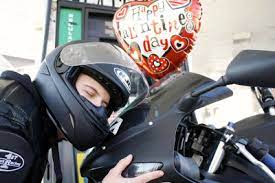 No – You are not required to sign your motorbike over to us. When you take out a pawn loan with us (and other pawnbrokers in NSW) you will get a 'Pawn Ticket' and 'Loan Agreement' which will stipulate the terms, conditions, and interest rate for the loan.
These documents that we provide you will tell you about what happens if you don't repay the loan with due interest. Ultimately, if you don't pay out your loan and interest in full we can sell the motorbike to recover our loan principal, outstanding interest, and costs. But, you have significant legal rights. To learn more about your rights and the pawnbroker's rights please click here >>
You should read through all the paperwork and your pawn contract before signing. It is important you understand how long you have to repay your loan and how much you will need to pay back. If you have any questions or concerns, this is the time to ask. Once the contract is signed, you are bound to its terms and conditions.
Where will my motorbike be kept?
For the duration of the loan term (and for any extended period thereafter) the motorbike will be kept securely stored at premises registered to the pawnbroker. By law in NSW pawned goods have to be kept at premises registered to the pawnbroker. The motorbike will not in that time be used, though, as a standard procedure we will usually start the motorbike at least fortnightly to ensure that the battery does not go dead-flat. Some owners prefer for us not to do so. Of course, we abide by the owner's wishes. But, in situations of 'force-majeure' we might have to move the motorbike to keep it safe.
You will have to keep insurance on it, even while the motorbike is in our storage.
If the motorbike is registered, you will have to keep the registration current.
You will also be required to sign a 'waiver'. In simple terms, a waiver is an agreement that you will not hold us liable for any loss or damage howsoever occurred as a result of something we do or do not do. The terms of the waiver will form part of the loan contract. This is why you should keep the motorbike insured at all times while we have it.
Do you loan against unregistered motorbikes?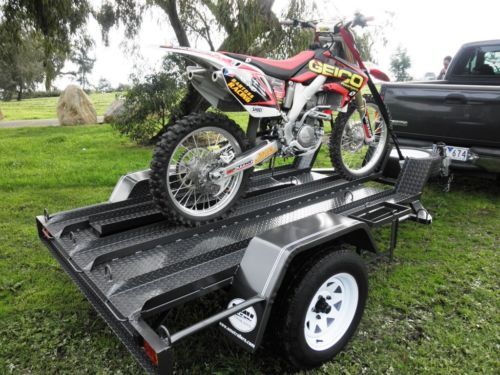 Yes – as a specialist motorbike pawn shop we're interested in all types of motorbikes, for example, we often lend against valuable and high-powered trail bikes kitted out on their own custom trailer. We also often provide loans against farm bikes and quad bikes (and even special purpose vehicles) for farmers needing a quick cash loan for any number of reasons. Indeed, some of our customers have a lot of capital tied up in their motorbikes – particularly superbikes, some of which have a pawn value of more than $40,000. No one wants to sell their motorbike for some ridiculously low fire-sale price just to get a short-term cash loan; thus pawning their motorbike is a great alternative to selling it. See our article Selling v Pawning >
Do you loan against vintage motorbikes?
Absolutely Yes – we have regular customers who borrow against their vintage and antique motorbikes, many of which are true collector's items. A lot of these types of motorbikes are highly sought after and hold significant financial value. By getting a loan against such a motorbike owners can unlock equity for use in another purpose without having to sell it.
Loan against motorbike and still ride it?
In New South Wales a person borrowing money from a licensed Pawnbroker must leave the asset being borrowed against with the pawn shop (in this example the motorbike being loaned against). Essentially, the loan is secured against the motorbike until the debt and due interest are repaid.
Do I have to be 18+ to pawn something?
Yes – to pawn something in NSW you must have attained at least 18+ years of age.
Does U-Pawn loan against other things besides motorbikes?
Absolutely Yes – mostly we loan against Cars | Motorcycles | Boats and Trucks. We also loan against Machinery | Recreational Vehicles | Caravans | Trailers | Farm Equipment and even Aircraft. Learn more >
Why not use your motorbike for a loan. To learn more about our pawn loans please visit our FAQs page by clicking on the button below: