FAQs – Contact
U-Pawn is located in Parramatta – Sydney
Victoria House | Suite 6, 3 Victoria Road, Parramatta, NSW 2150
We're open: Mon to Sat – 8:30am to 5:30pm | After hours by arrangement
Phone Us ☎️ 1300 205 558
Email Us loans@upawn.com.au

Save Time – Apply for a loan online:
Find Us 🔎 If you're in Sydney Parramatta and looking for a Pawn Shop near me find us here >
Pawnbrokers Licence No is 2PS24535 (NSW)
Frequently Asked Questions
Do I have to be 18+ to pawn something?
Yes. To pawn something in NSW you must have attained at least 18+ years of age.
Does a bad credit rating matter?
Your good or bad credit worthiness is not a reflection in obtaining a cash loan as you are pledging your goods as collateral by handing it over to us until your loan (and any interest due) is completely repaid.
Note: If you are an undischarged Bankrupt you may legally be required to obtain permission for your Trustee in bankruptcy before you can borrow money. If you do not, criminal penalties could apply.
How much can I borrow?
It depends on the value of the goods you are looking to pawn. It will be unlikely that you could borrow the full value of the goods. Generally speaking, pawnbrokers will only lend to about 60% of the wholesale value of the goods. So, if you have a car with a pawn-value of $30,000 you might be able to borrow a maximum of around $18,000 perhaps a few thousand more depending on the particular circumstances.
Loans are available from $1,000 to $50,000.In some cases we will consider lending more.
How long can I borrow money for?
Ultimately, you decide the length of the loan term. The initial contract is set at 90 days as required by law. However, you can redeem (pay-out) the loan at any time prior to 90th day of the loan contract term. You can do so without any penalty fees being incurred.
For example, a typical pawn loan made on a 90 day contract term is repayable in full by the expiry of the 90th day of the term. Provided the loan is repaid in full by the expiry of the loan contract term there will be no other fees charged. Our pawn loans are made in compliance with New South Wales law.
Importantly, there is no obligation to repay the loan prior to the 90th day of the loan contract term. However, to reduce your loan debt and the amount of interest you will have to pay you can pay down your loan by making an instalment at any time; this being your choice. If you do pay down your loan during the 90 day loan term, the agreed interest rate will not change, however, the amount of interest will be reduced on a pro-rata basis against the reduced loan amount notwithstanding that a minimum one month's total interest will apply to loans redeemed or reduced within the first 30 days of the loan being made.
What if I need more time to pay my loan out?
Upon request, and upon payment of the interest due, we will usually agree to extend the loan agreement to give you more time to pay the loan out and recover your pawned goods.
If I can only afford to pay part of the loan due, what are the consequences?
You will need to pay an extension fee, this will allow you extra time that you may need to pay the full and final debt together with any interest due.
What happens if I don't repay my loan?
If you do not repay the loan, interest and any other fees and charges in the specified time (or as extended on agreement), we can sell your pawned goods. If the goods sells for $50 more than the total amount owed by you, we are obligated to send you a letter by registered mail (to the address supplied on the pawn ticket) advising that you have 12 months to claim the excess money (made from the sale) or it is forfeit.
Note: There is further information concerning what we can do in the event of your failure to redeem your pawn loan which you should take time to read on our More about pawn loans >>
What interest rate do you charge?
Interest rates are calculable on a monthly basis and will be fixed for the loan contract period (set at 90 days) at the time the contract is made. The maximum interest rate we may charge on a pawn loan is 35% per month which equates to a Maximum Annual Percentage Rate' APR) of 420%. The interest rates we charge on pawn loans are in compliance with New South Wales law. Importantly, there are no hidden fees or establishment costs. Nor is interest compounded.
The interest rate we will charge you will depend on a range of factors, including as to the amount being borrowed and value of the goods being pawned. This is called the 'loan risk ratio'. The higher the risk to the pawnbroker, the higher the interest rate.
A 'low' loan risk ratio for example may result in an interest rate of just 20% per month, whereas an 'average' to 'high' loan risk ratio may be as high as 35% per month. The smaller the amount borrowed may also affect the interest rate we charge you. For example, if we lend you $10,000 @ 20% interest per month you will have to pay $2,000 interest per month. At 90 days you will have accrued a total interest amount payable of $6,000.
As mentioned, you can redeem your loan (pay it out) at anytime prior to the expiry of the 90 day loan term. You will only be liable for interest calculated up to the date you redeem your loan. Note however, there is a minimum one-month's interest amount payable for loans redeemed in the first month the loan is made, unless a specific discount is stated on the "Pawn Ticket" issued. Using the $10,000 loan example above, if you redeemed the loan on the 20th day of the loan being made you would still be liable to pay the equivalent of one month's interest i.e., $2,000.
Example of the total cost of a pawn loan, including interest and all applicable fees
Using the $5,000 loan example above, over a loan contract term of 90-days at a 15% monthly interest rate, the total cost of the loan and interest combined will be $7,250. Provided the total loan amount and total interest amount is paid in full by the expiry of the loan contract term there will be no further charges on the  loan.
Do I have to own the goods I want pawn?
Yes. You must have legal and ownership rights to the goods you want to pawn. Unless, you are acting as a legal agent on behalf of another person (or entity) who duly authorises you to pawn the goods on their behalf. If this applies to you please contact us for more information about what we will need to advance a pawn loan on the goods.
If you are pawning a car, boat, motorbike or truck (or other goods which are required to be registered with a government authority, we will require the 'originals' of the following documentation: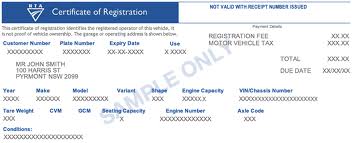 Registration Papers;
Sales Invoice; or
other acceptable proof of purchase to prove your ownership.
You will also need to have the ability to login to NSW Services or authorisation to telephone the Motor Registry for details of the car's registration; and,
You will also be responsible to pay the cost of a REV's Check (vehicle history) on your vehicle through NSW Roads and Maritime Service (about $35.00).
What form of I.D. do I need?
You will need to provide us 100 Points of I.D. to evidence: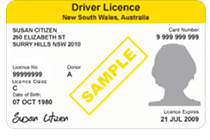 Your full name;
Your current address;
Your date of birth; and
Your signature.
Acceptable documents include:
Drivers Licence with photo;
Australian Passport;
Birth Certificate;
Australian Passport;
Utility bill – showing name and current address;
Government Issued Card with photo e.g. Proof of Age card;
Medicare Card;
Seniors Card;
Bank or Income statement;
Is Pawnbroker the same as a Payday Lender?
No. A Payday lender lends you money on your next pay cheque; essentially, you will be required to arrange for your employer to pay your next pay cheque, or part of it, to the lender in repayment of your loan. A payday lender will usually take into account things like your credit rating, and that of your employer's, your term of employment with your employer and things like that. This can take some time. A payday lender usually does not charge interest but instead charges 'establishment fees' as well as a monthly service fee. Most payday lenders charge an establishment fee of 20% of the amount borrowed and a monthly service fee of 4% of the amount borrowed. For a $2,000 loan, that's a $400 establishment fee and $80 per month for the service fee. See more about 'payday loans' at money smart >>
Some risks of payday loans:
Unaffordable repayments. Consider the size of the regular repayments and ensure the loan is able to be repaid during the loan term. If not, extra fees apply to extend it. Be careful, since repayment periods for these kinds of loans tend to be shorter than regular loans.
Multiple applications. Every loan application shows up on credit reports. While lenders might not consider credit history, several applications within a short period can have a negative impact on your credit score moving forward.
Check rates and fees. Establishment and monthly fees are capped, so be wary of lenders quoting prices beyond the legal maximum amounts. Be crystal clear on what will be charged for late payments or a default on the loan. The total cost of the loan matters here – lenders can charge interest rates on top of everything else.
Long-term repercussions and legal issues. Once the loan agreement is signed, the customer is bound to its conditions until the loan and any associated rates and fees have been paid. Typically these loans are unsecured, which means that the lender can initiate legal proceedings against the customer if they can't repay.
A Pawnbroker is different. Firstly, pawn loans are usually made in a matter of minutes once the goods to be pawned are assessed (usually a very quick process). Importantly, there are no establishment fees or checks on your credit worthiness, so no-one need know that you are taking out a loan. Nor does a Pawnbroker have a hold over your next pay cheque. Generally, a Pawnbroker will loan you money against the pawned goods which are used to secure a loan; the goods pawned to the Pawnbroker will be called the 'pledge' or 'pawn', or simply the 'collateral'. Thus, your pawned goods become security for the loan repayment and are stored by the Pawnbroker until the loan and interest are paid in full subject to the terms of your loan agreement.
Typically, Pawnbrokers pawn jewellery, musical instruments, home audio equipment, computers, video game systems, coins, gold, silver, televisions, cameras, power tools, firearms, and other relatively valuable items as collateral.
U-Pawn is a 'high-end collateral lender' specialising in pawning Cars, Motorcycles, Boats and Trucks. We will also consider pawning Heavy Machinery, Recreational Vehicles, Caravans, Trailers, Snowmobiles and even Aircraft. Learn more about U-pawn and Pawnbrokers generally >>
Information Qualification
The information contained on this web site (www.upawn.com.au) is general in nature and does not take into account your personal situation. You should consider whether the information is appropriate to your needs, and where appropriate, seek professional advice from a financial adviser.
Taxation, legal and other matters referred to on this website are of a general nature only and are based on U-Pawn's interpretation of laws existing at the time and should not be relied upon in place of appropriate professional advice. Those laws may change from time to time.
Although every effort has been made to verify the accuracy of the information contained in this web site, U-Pawn, its officers, employees and agents disclaim all liability (except for any liability which by law cannot be excluded), for any error, inaccuracy in, or omission from the information contained on this website or any loss or damage suffered by any person directly or indirectly through relying on this information.
Copyright: U-Pawn owns copyright in the information contained on this website. Information may be printed or downloaded for personal use only. The information may not otherwise be reproduced and must not be distributed or transmitted to any other person or used in any way without the express approval of U-Pawn.
Are you struggling financially? If you're struggling financially and would like to speak to someone for free financial advice, information and assistance you can call the Financial Counsellors hotline on 1800 007 007 (open from 9:30am to 4pm, Monday to Friday). If you are suffering financial problems related to the coronavirus pandemic you may be eligible for additional support. Find out more here: https://www.finder.com.au/coronavirus-financial-help
Need to know more? – Let's Talk  1300 205 558
U-Pawn is a high-value collateral lender specialising in pawning Cars | Motorcycles | Boats and Trucks. From time to time we also pawn Heavy Machinery | Recreational Vehicles | Caravans |Trailers | Farm Equipment and even Aircraft.

U-Pawn Pawnbrokers Licence 2PS24535 (NSW)