Bad Credit Loans No Credit Check
U-Pawn – 💰 Bad Credit Loans
$1k to $50k
👌 No Repayments First 3 Mths
U-Pawn specialises in pawn loans against
Cars

|

Motorcycles

|

Boats

and

Trucks

. We also pawn

Machinery

|

Recreational Vehicles

|

Bicycles

|

Caravans

|

Trailers

|

Farm Equipment

and even

Aircraft

.

Need a cash loan but have a bad credit rating?
It doesn't matter if you are self employed, retired, on a pension, a carer for a family member, on workers compensation benefits, a student, or if you are unemployed (in between jobs) – you will likely qualify for a pawn loan. It costs nothing to ask.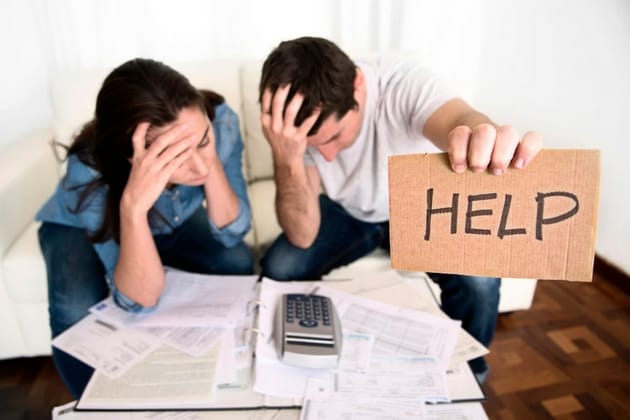 Unfortunately, the reality is that most banks and financial institutions will not lend you money if you don't fit the model of ideal borrower. Indeed, most lenders won't provide bad credit loans, let alone a bad credit loan with no credit check. Similarly, it is almost impossible to get bad credit payday loans with no credit check – the essence there is that you must be employed, and you must be willing to tell your employer that you need cash and why you need it. The good news is that our pawn loans are not precluded by all this nonsense because when you pawn something you can get bad credit loans, with guaranteed approval and no credit check.
So, if you have a bad credit rating and are struggling to get a loan, consider pawning your Car, Motorbike, Truck, Boat or other asset of significant value and get an instant cash loan regardless of your bad credit rating.
The amount you can borrow against your pawned asset will largely depend on the asset's age, condition, usage and service history, and basic market value.
And even better – you are not required to make any repayments or pay any interest on the loan until the end of the loan period. This a great advantage when you need a short term loan. Note: Pawn loans are set for a term of 90 days.
Why doesn't your bad credit rating matter?
The short answer is simple. Your good or bad credit rating is not a reflection in getting a cash loan from us because you are pledging your asset as collateral by handing it over to us until your loan (and any interest due) is fully repaid. This is the essence of a pawn loan. Learn more about why your bad credit rating doesn't really matter in the FAQ's below.
We're conveniently located in
Parramatta

Sydney
We can also come to you, just ask!
The Easiest way to get cash fast $$
How many times have you needed cash fast to pay an urgent bill or take advantage of a great opportunity? – Plenty of times for sure!
But what are your options if you haven't got the cash on hand – indeed, it can be embarrassing asking friends and relatives for money; and its  tedious and time consuming trying to arrange a short-term bank loan – often there is just no time to that – and made all the harder if you have a bad credit rating, or perhaps no credit rating at all.
So, by far, the easiest way to get a cash loan fast, even if you have a bad credit rating – even if you are on Centrelink benefits – is to get a pawn loan by pawning an asset you own.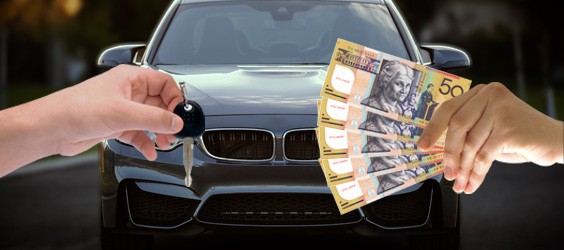 For example, you can pawn a Car. Many families have two cars, so in an emergency you could pawn one of the cars to get the cash you need immediately. What about the boat sitting in the driveway or the motorbike gathering dust in the garage – by pawning them you can unlock the equity in these assets without ever having to sell them.
In most cases pawn loans are short term loans needed urgently for a variety of reasons including for personal reasons such as:
Medical expenses;
Education costs – including school fees, uniforms, stationery or tech items;
Car expenses – including repairs, rego, tyres or insurance;
Family emergencies or funeral costs;
Vet bills;
Legal expenses, even for bail
Moving costs – including rental bond, body corporate fees, transport;
Home repairs and renovations;
Travel, holidays and accommodation;
Gifts for those you love;
and more…
Pawn loans can also be used for business purposes – for example, to solve short term cash flow problems while you're waiting on invoices to be paid; perhaps you are buying stock for a new business venture or buying equipment to fit-out premises … all too often with a bad credit rating or low credit score banks will just laugh at you or make it too hard and costly. So, it makes sense to pawn your assets when you need a cash loan but have a bad or poor credit rating.
We lend very generously against a wide range of items including:
Frequently Asked Questions
What does bad credit loans no credit check mean?
It's well no known that to get a loan from a bank or other similar financial institution you need a good credit rating or at least a fair one which evidences your ability to repay loans and interest in a timely manner. Not everyone is perfect, everyone falls behind every now and again, the real issue is whether you met your repayment obligations. Your credit history is recorded in your credit score which in-turn becomes your credit rating. Every institution has its own interpretation of a score. So, when you apply for a loan from a bank, they do a credit check on you to see if you meet their test. If you don't, its often a case of waiving you goodbye. So, in short, banks generally wont give bad credit loans with no credit check.
Is it really bad if I have a bad credit rating?
To begin with, it's not great! Simply put, bad credit is a term used to describe a person's credit history when they have had trouble paying loans or other bills on time. This history is summarised with a score that indicates the borrower's credit risk. A low credit score signals bad credit, while a high credit score is an indicator of good credit. If there are defaults, missed payments or other negative items on your credit report, these will make your score go down, resulting in either loan denials from lenders, or an approval with a higher interest rate. The lower the credit score the more you are perceived a higher risk for borrowing. Other common phrases used for bad credit loans include loans with bad credit rating, bad credit history loans, loans for bad credit score, loans with poor credit, unsecured loans with bad credit, personal loan with bad credit, bad credit car loans, online bad credit loans Australia etc.
I'm trying to build up my credit rating – will taking out a pawn loan affect my credit score?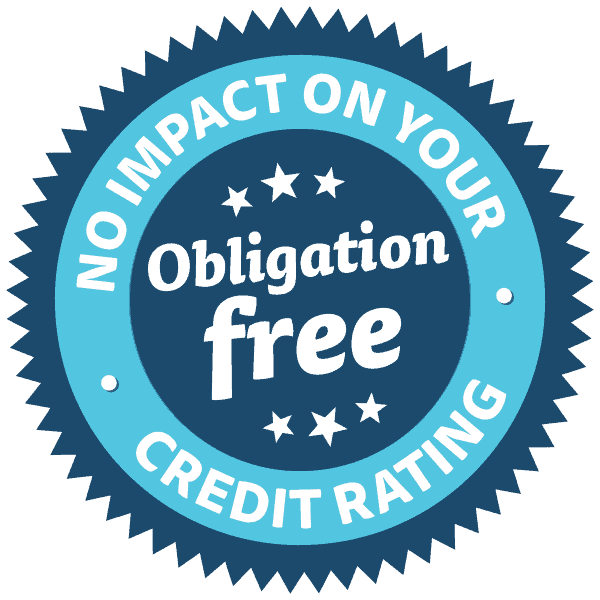 No – it shouldn't because there is no typical loan application process; nothing is entered on any credit agency register because, all you need to do is bring us the goods you want to borrow against and we will give you a cash loan instantly. The loan is secured against the goods; so there is no impact on your credit score even if you default on a pawn loan.
So, you can forget the piles of paperwork, scanning, emails back-and-forth, the need for employment history checks (more difficult if you're self employed) and the long wait for an answer – we make getting a bad credit loan quick and simple, and without establishment fees.
Why is it so hard to get a short term loan from a bank?
Firstly, banks prefer to lend large sums for extended periods; 25 year mortgages on property being a prime example. They really don't like mucking around with short term loans; it creates too much volatility in their traditional business models. Nevertheless, besides having a bad credit rating, other reasons for being declined a short term personal or business loan include already having a high debt-to-income (DTI) ratio which impacts your forecast debt serviceability. In Australia, Financial Services Entities (FSE's) such as banks and lending institutions are required to measure your ability to repay a loan (and interest) against a whole bunch of subjective criteria. Perhaps the lender might think you're borrowing too much money for an asset which can be subjective and open to interpretation. That is why most FSE's just cut to the chase and require bricks-and-mortar security with heaps of leeway for them to recover their money should you be unable to repay the loan. Other reasons why its hard to get bank loans can include:
cash flow issues;
leaving it too late;
history of unstable employment;
not being in a job long enough;
being part-time or casual work (i.e., hospitality sector);
not being in business long enough;
having a low credit score;
investing in second-hand assets;
having poor supporting documentation (common problem for small business and sole traders)
bias against retired persons, pensioners, people on Centrelink benefits, people in low paid work -carers for example- people on workers compensation, and students for example.
When you you take out a pawn loan none of this really matters.
Is a Pawnbroker the same as a Pay Day lender
U-Pawn is not a payday lender. A Payday lender lends you money on your next pay cheque; essentially, you will be required to arrange for your employer to pay your next pay cheque, or part of it, to the lender in repayment of your loan. A payday lender will usually take into account things like your credit rating, and that of your employer's, your term of employment with your employer and things like that. This can take some time. Some risks of payday loans:
Unaffordable repayments;
Multiple applications;
Establishment & management fees.
Typically these loans are unsecured, which means that the lender can initiate legal proceedings against the customer if they can't repay. Also consider that if your credit score is already low, applying for a new loan could impact it further. Each loan application you make is generally recorded on your credit report, while your repayments on the loan are also recorded.
A Pawnbroker is different. Firstly, pawn loans are usually made in a matter of minutes once the goods to be pawned are assessed (usually a very quick process). Importantly, there are no establishment fees or checks on your credit worthiness, so no-one need know that you are taking out a loan. Nor does a Pawnbroker have a hold over your next pay cheque. generally, a Pawnbroker will loan you money against the pawned goods which are used to secure a loan; until the loan and interest are paid in full subject to the terms of your loan agreement.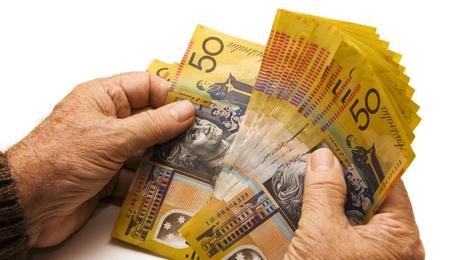 In most cases, you will need to bring the goods to us to assess. In some cases, we will be happy to come to you to asses the boat's value. For some unique or obscure types of assets, we will usually insist on an appraisal from one of our qualified trusted experts. That process could take a few hours or perhaps days.
Interest rates are calculable on a monthly basis and will be fixed for the loan contract period (90 days) at the time the contract is made. The interest rate we will charge you will depend on a range of factors, including as to the amount being borrowed and value of the goods being pawned. This is called the 'loan risk ratio'. The higher the risk to the pawnbroker, the higher the interest rate.
Note: A valuation for a pawn loan is not a 'market valuation'. It is a valuation exclusively for our own purposes and is not public. In most circumstances a pawn loan valuation will be significantly less than a market valuation.
How much money can I borrow?
Bad credi loans without a credit check are available from $1,000 to $50,000 (sometimes more on request).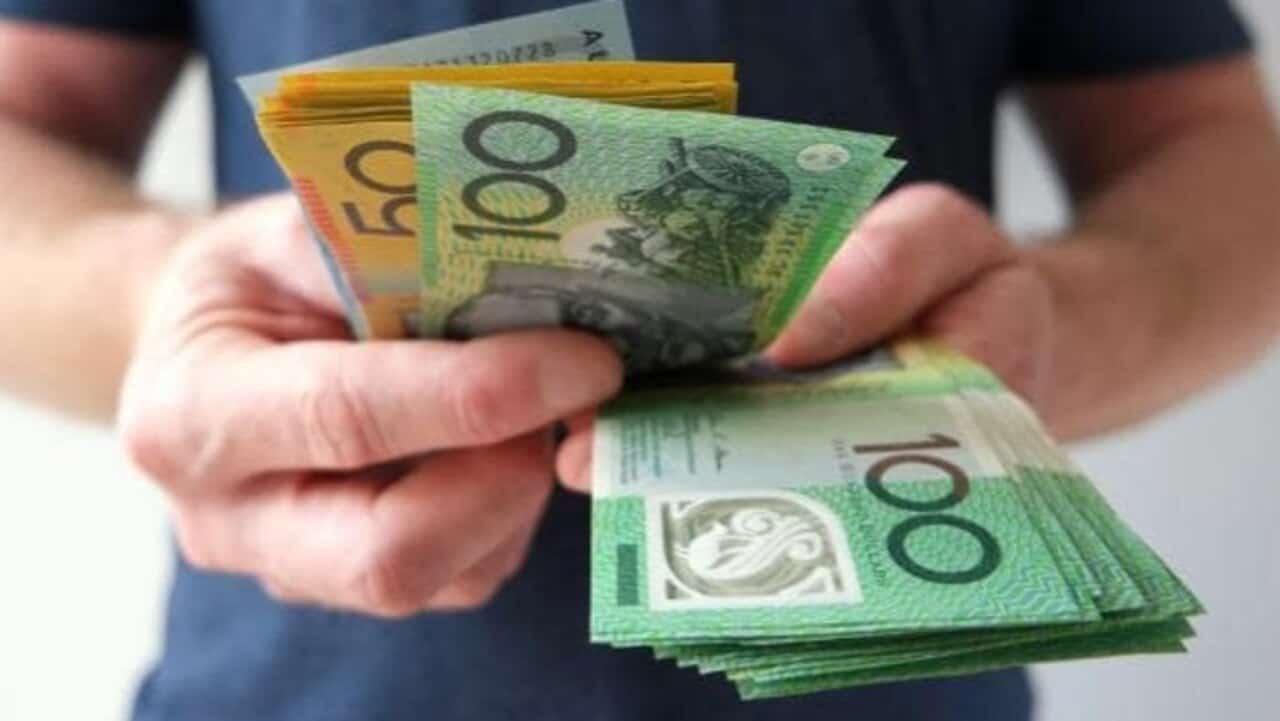 The amount you can borrow will depend on the value of the goods being pawned. It is unlikely you could borrow the full value of the goods. Generally, a pawn shop will only lend about 50% to 60% of the wholesale value of the goods. So, using a car for example, if you have a car with a pawn value of $30,000 you might be able to borrow cash to a maximum of around $18,000 perhaps a few thousand more depending on the condition of the car.
Once approved, a cash loan is guaranteed – we'll process your loan in just minutes and provide you cash in hand or an immediate bank transfer to an account of choice. We're flexible either way. The point is, pawn loans are almost always cash loans. This is why pawn loans are so popular these days because you can borrow money instantly.
Another reason for the popularity of pawn loans is that no one knows that you're getting a cash loan because it doesn't go through your bank account and is not registered on your credit rating file. So your privacy and discretion are assured. This is a real advantage if you have a bad credit rating or you are being chased for cash, getting an instant cash loan against something you own by pawning it with us is a logical and quick solution to your immediate cash flow problems. No one needs to know but you.
Note: We are not a payday or personal loan lender.
To get a pawn loan you will need to have:
+ Proof of your ownership
+ Acceptable identification
To protect and verify your identity, you will need to provide documents that evidence: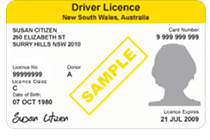 Your full name;
Your current address;
Your date of birth; and
Your signature.
Acceptable documents include:
Drivers Licence with photo;
Australian Passport;
Birth Certificate;
Australian Passport;
Utility bill – showing name and current address;
Government Issued Card with photo e.g. Proof of Age card;
Medicare Card;
Seniors Card;
Bank or Income statement;
To see a complete list of acceptable I.D. please visit our comprehensive FAQ's section >
Our Usual Loan Terms
Our loans are set for three months, however, repayment of the loan can be made earlier without penalty fees. Loans may be extended for a short term past the three-month period subject to additional conditions. Borrowers have the right to pay interest periodically or at the expiry of the loan.
Indeed, many of our customers need to get a cash loan for just a few days or a few weeks to get them over a financial hump or they might be having to put their financials together to arrange a traditional loan. A pawn loan against your car, for example, can tide you over during this period.
Our Usual Loan Conditions
Pawning your goods means we will use your goods as security, sometimes called collateral. We will keep possession of the goods for the duration of the loan. Therefore your credit rating is immaterial to borrowing money from a pawnbroker.
You must have legal and ownership rights to the goods you want a loan against. The goods should have nil (or virtually nil) finance owing on them. Nevertheless, if the goods have money owing on them we would need to consider the circumstances before offering to pawn them. This could mean a few hours delay buy we would still aim to make it a same-day cash loan. You can borrow money instantly.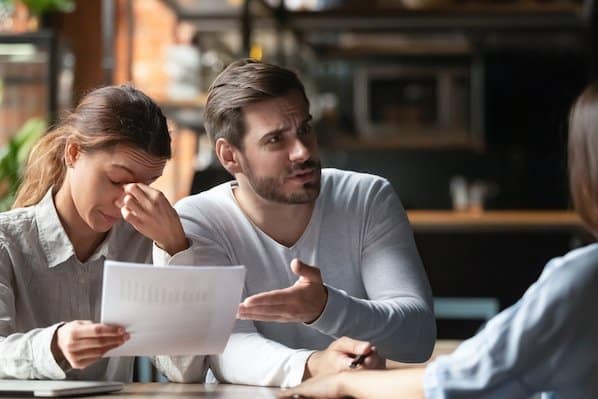 Just because you have suffered an unexpected financial difficulty, just because you might have a bad credit rating or no credit rating at all, just because you're a pensioner or unemployed, or under-employed, and on Centrelink benefits, just because you are self employed and your books are not perfect and up-to-date, just because you don't have someone who will guarantee a loan, just because you might be a bankrupt, you should not be precluded from getting an instant cash loan by pawning something.
To learn more about our bad credit loans please visit our FAQs page by clicking on the button below:
Page Topics: bad credit loans no credit check | loans for bad credit no credit check | bad credit loans with no credit check |bad credit payday loans no credit check | bad credit payday loans no credit check | bad credit personal loans no credit check