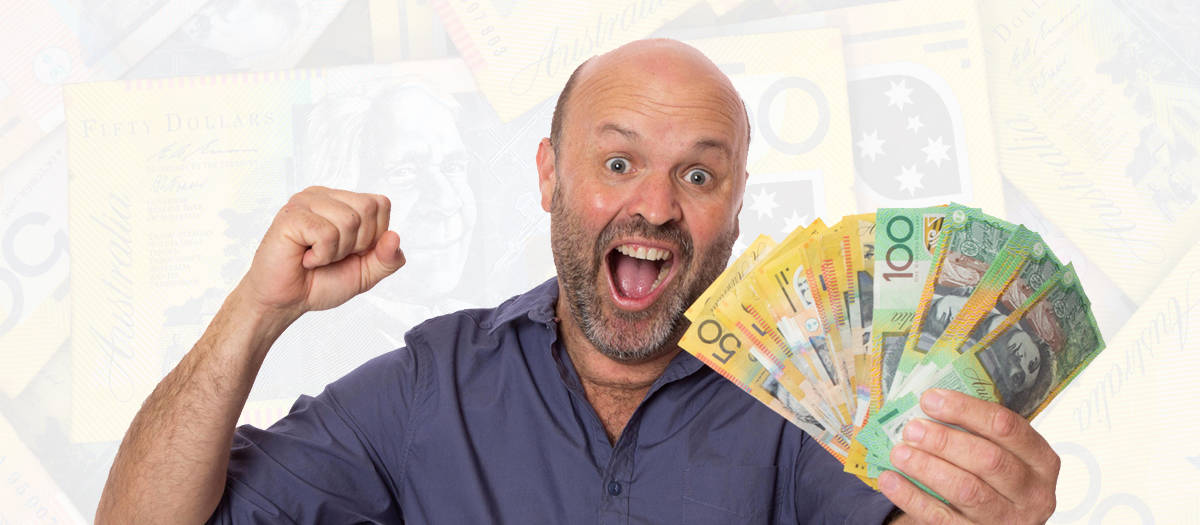 A happy man showing a wad of cash.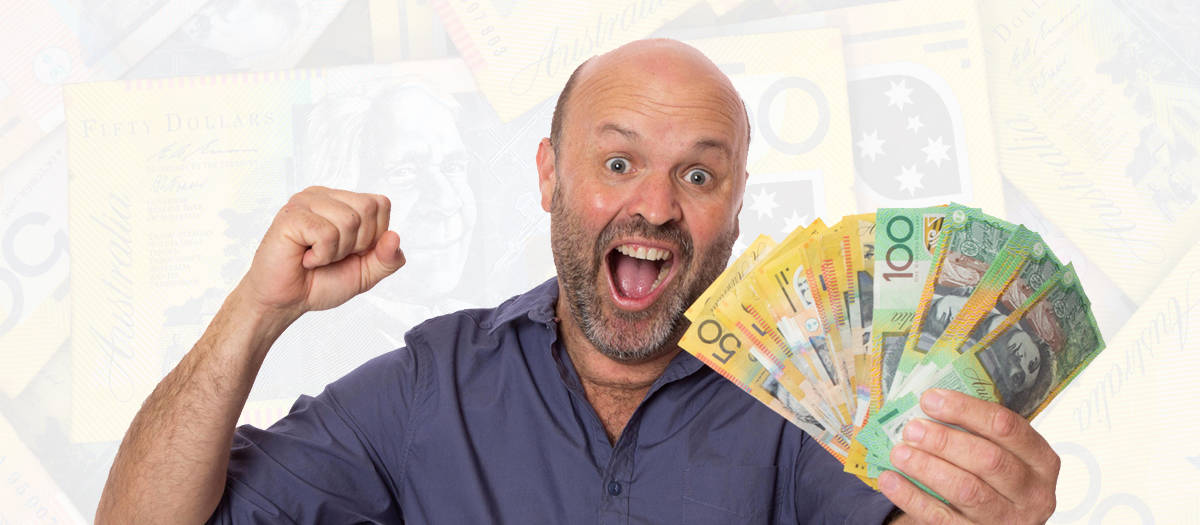 U-Pawn is a Leading Pawn Shop in Sydney Specialising in Cash Loans against Cars | Motorbikes | Trucks & Boats and most other items of value.
💰
Fast Cash Loans to $50,000
👌
No Repayments First 3 Mths
We also pawn Machinery | Recreational Vehicles | Caravans | Trailers | Bicycles | Farm Equipment | Aircraft
Need Cash Now? … We make it simple:

$$
Quick Cash loans are available from $1,000 to $50,000 – (possibly more – just ask us).
Phone Us ☎️ 1300 205 558 or fill-out our Online Enquiry Form and we'll call you with a free no obligation quote.
Better still, you can 'SMS'  photos of the assets that you would like to get a loan on we'll give you a free pawn-value appraisal. Please click here to see how >>
Our 5 Step Easy Loan Process
Step 1: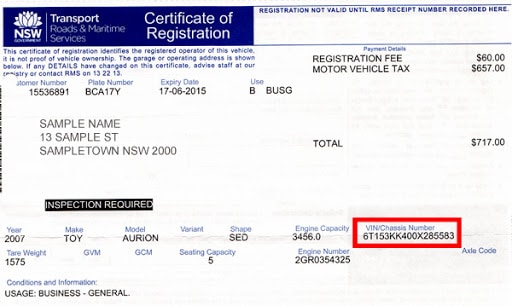 Proof of Ownership
Step 2: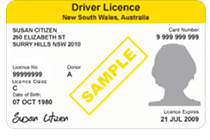 Provide Identification
Step 3: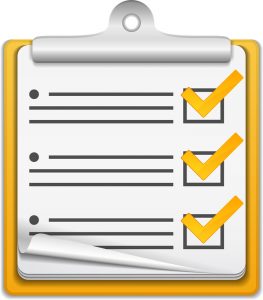 Assess Pawn Goods
Step 4: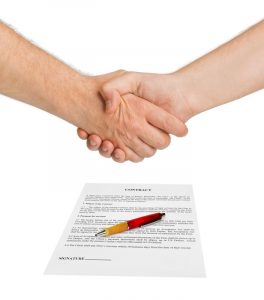 Sign Pawn Contract
Step 5: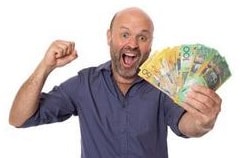 Receive Cash in Hand
8 Key Points About Our Cash Loans
Loans are available from $1,000 to $50,000 – (possibly more).
Once approved, we'll process your loan in just minutes and provide you cash-in-hand or by an immediate bank transfer to an account of choice.
Loans are set for 90 days, however, repayment of the loan can be made earlier without incurring penalty fees.
Interest rates vary depending on a range of factors, including for example, the type of goods to be pawned, their value and the loan amount required.
When you pawn goods we are required us to keep possession of the pawned goods for the duration of the loan.
You must have legal and ownership rights to the goods you wish to pawn.
You need 100 points of I.D. which show your full name – your current address – your date of birth – your signature.
Quick Cash in an Instant!!!

$$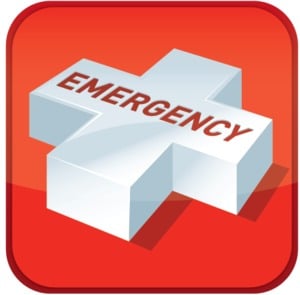 Unable to get a traditional loan from a bank? Need quick cash but have a bad credit rating? No problems! At U-Pawn you can get a quick cash loan by pawning just about any item of value.
The option of getting a quick cash loan gives you the flexibility to pay for things now. For example, you may have stumbled across a bargain and need pay for it right now – you can get a bank loan later. Or maybe you have unexpected legal or medical bills that need to be paid immediately.
We're all caught out from time to time, that's why a pawnbroker like 'U-Pawn' is your best option; we don't do credit rating checks – there are no formal applications – and no upfront fees; don't wait call us now!
Frequently Asked Questions
Do I have to be 18+ to pawn something?
Yes. To pawn any type of goods in NSW you must have attained at least 18+ years of age.
Does a bad credit rating matter?
Your good or bad credit rating is not a reflection in obtaining a cash loan as you are pledging your goods as collateral by handing such over to us until your loan (and any interest due) is completely repaid.
Is a pawn loan different from an ordinary loan?
Yes – Pawning goods is different to getting an ordinary loan. Unlike a bank or institutional lender, a pawnbroker is not concerned about your current financial circumstances. When you pawn something with us, we keep it as collateral (the "pledge") until the loan and interest is repaid in full.
Will it be a cash loan?
Yes – our pawn loans are usually settled in cash. That is cash in your hand. Sometimes customers want us to pay the whole amount to someone else via a bank transfer, or just some of it and the rest in cash. We're flexible either way. The point is, pawn loans are almost always cash loans. This is why pawn loans are so popular these days. Another reason, for the popularity of pawn loans, is that no one knows that you're getting a cash loan because it doesn't go through your bank account and is not registered on your credit rating file. So your privacy and discretion are assured. If you have a bad credit rating or you are being chased for cash, getting a fast cash loan against an asset you own by pawning it with us is a logical and quick solution to your immediate cash flow problems. No one needs to know but you.
How much can I pawn my goods for?
It depends on the value of the goods you are looking to pawn. It will be unlikely that you could borrow the full value of the goods. Generally speaking, pawnbrokers will only lend to about 50% of the wholesale value of goods. So, for example, if you have a car with a pawn-value of $30,000 you might be able to borrow a maximum of around $18,000 perhaps a few thousand more depending on the particular circumstances.
Loans are available from $1,000 to $50,000. In some cases we will consider lending more. U-Pawn is widely regarded as the best pawnbroker – best pawn shop in Sydney.
To learn more about our pawn loans please visit our FAQs page by clicking on the button below: