Pawn a Bicycle – Sydney
U-Pawn – 💰 Fast Cash Loans to

$5k


Sydney's leading Bicycle Pawn Shop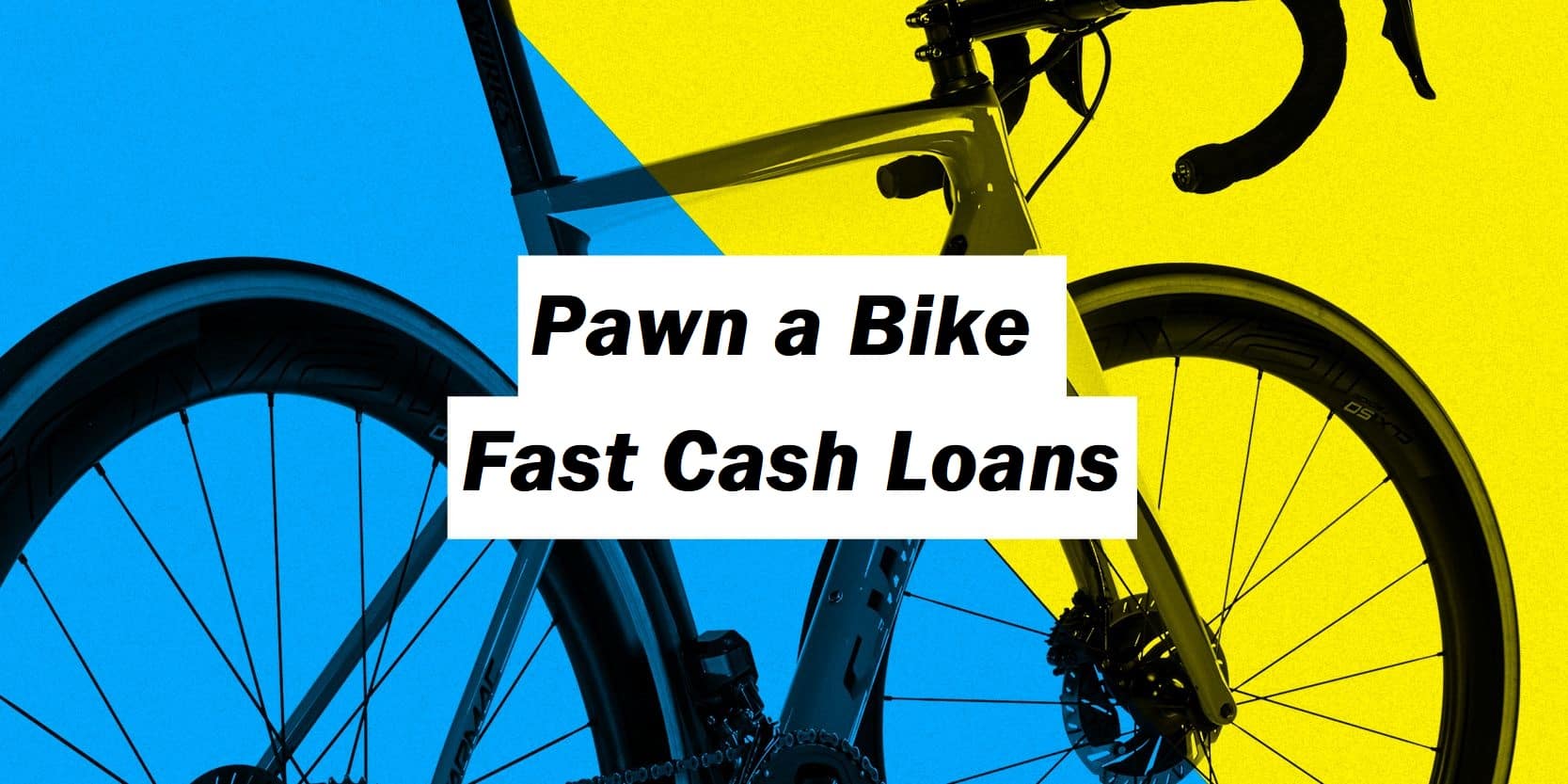 👌 No Repayments First 3 Mths
Need Cash Fast!!! … Pawn a Bicycle for Cash

$$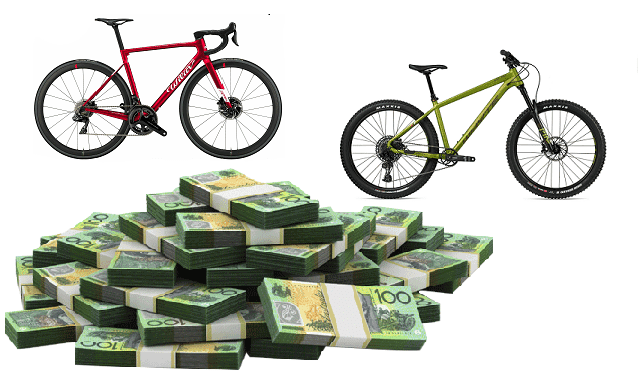 Instant Cash loans from $1,000 to $5,000+
We aim to keep it a simple process.
Phone Us ☎️ 1300 205 558… or fill out our Online Application and we'll call you. Better still, we can come to you to offer a free pawn-value appraisal of your bicycle or e-bike.
What Bicycles will we Hock?
We pawn most quality makes and models of bikes including:
Road Bikes
Mountain Bikes
Hybrid Bikes
Touring Bike
Electric Bikes
BMX & Dirt Bikes
Cyclocross Bikes
Cruisers
Triathlon Bikes
Track Bikes
Kids Bikes
Exercise Bikes
Utility Bikes
Recumbent Bikes
Folding Bikes
Tandem Bikes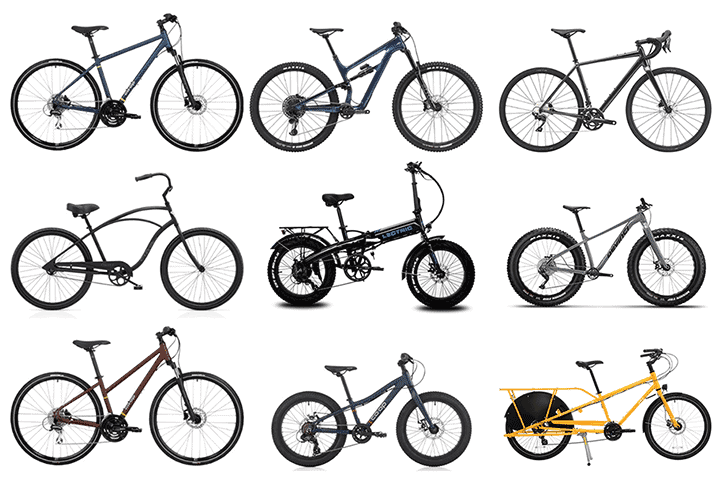 We specialise in pawning
up-market bicycles & e-bikes.
I.e; BMC – Cannondale – Cube – Giant – GT – Marin – Merida – Norco – Kona – Santa Cruz – Scott – Silverdale – Trek and Custom Built Bikes.
$$  Get Cash in Minutes  $$
Once we assess and verify the bicycle's ownership and your identification – we will let you know how much we will lend against the bike • the interest rate we will charge you • and the final terms of the loan.
To get a loan against your bicycle you will need to have:
+ Proof of your ownership
+ Acceptable identification
To protect and verify your identity, you will need to provide documents that evidence: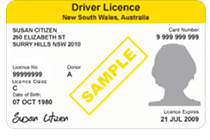 Your full name;
Your current address;
Your date of birth; and
Your signature.
Acceptable documents include:
Drivers Licence with photo;
Australian Passport;
Birth Certificate;
Australian Passport;
Utility bill – showing name and current address;
Government Issued Card with photo e.g. Proof of Age card;
Medicare Card;
Seniors Card;
Bank or Income statement;
To see a complete list of acceptable I.D. please see the FAQ's section below.
We're located in
Parramatta

Sydney
We can also come to you, just ask!
U-Pawn is a high-value collateral lender specialising in pawning Cars | Motorcycles | Boats and Trucks. We also pawn Bicycles | Heavy Machinery | Recreational Vehicles | Caravans | Trailers | Farm Equipment and even Aircraft.

Please visit the relevant page for any other asset you want to pawn:
Frequently Asked Questions
Can I pawn a bicycle?
Absolutely Yes – you can pawn a bicycle for an instant cash loan. In fact, you can pawn a bike, and just about any other type of valuable goods for that matter.
Do I have to be 18 to pawn my bicycle?>
Yes – to pawn something in NSW you must have attained at least 18+ years of age and own the car or have legal title to it.
Note: U-Pawn is not a payday lender. See the difference >
Can I pawn my bicycle and still ride it?
In New South Wales a person borrowing money from a licensed Pawnbroker must leave the asset being borrowed against -the bicycle being pawned- with the pawn shop. Essentially, the loan is secured against the bicycle until the debt and due interest are repaid.
How much money can I borrow against my bicycle?
It depends on the value of the bicycle you want to pawn. It will be unlikely you could borrow the full value of the bike. Generally, a pawn shop will only lend to about 50% to 60% of the wholesale value of the bike. So, if you have a bicycle with a pawn value of $2,000 you might be able to borrow a maximum of around $1,000 perhaps a few hundred more depending on the make and condition of the bike.
Loans are available from $250 to $5,000. In some cases, we will consider lending more.
Do you get more if you pawn or sell?
Often, you can get more money for your bike by selling it. However, with a pawn loan, you can get the money you need, instantly, and you get to keep your bicycle.
Can I pawn my bicycle with a bad credit rating?
The short answer is yes. People often ask us, does a bad credit rating matter? Your good or bad credit rating is not a reflection in getting a cash loan from us because you are pledging your bicycle as collateral by handing it over to us until your loan (and any interest due) is completely repaid. This is the essence of pawning. Learn more about >
Do you only pawn bicycles in Sydney?
While U-Pawn is a specialist high value pawn shop servicing all suburbs and regions of Sydney and Greater Sydney, we also service the New South Wales regions of the Blue Mountains, Southern Highlands, Central Coast, Newcastle & Hunter, North Coast & Mid North Coast, New England, Western Tablelands, Central Tablelands, Southern Tablelands, South Coast, Illawarra, and Wollongong.
To learn more about our pawn loans please visit our FAQs page by clicking on the button below:
Page Topics: how to pawn a bicycle | bike for cash | can you pawn a bike | can i get loan on my bike | bicycle loans australia | bicycle loan